Share feedback
Thanks for sharing your feedback!
Overview
The easiest way to order genotyping and DNA analysis services with us is through our online ordering system. Our ordering platform allows you to track your order and status, view and download data and review your order history.
Do you have a small order of less than 10 samples from inside in Australia?
How to order online
Step 1: Login to your DArT Account or create a new account
Step 2: Navigate to the the New Order tab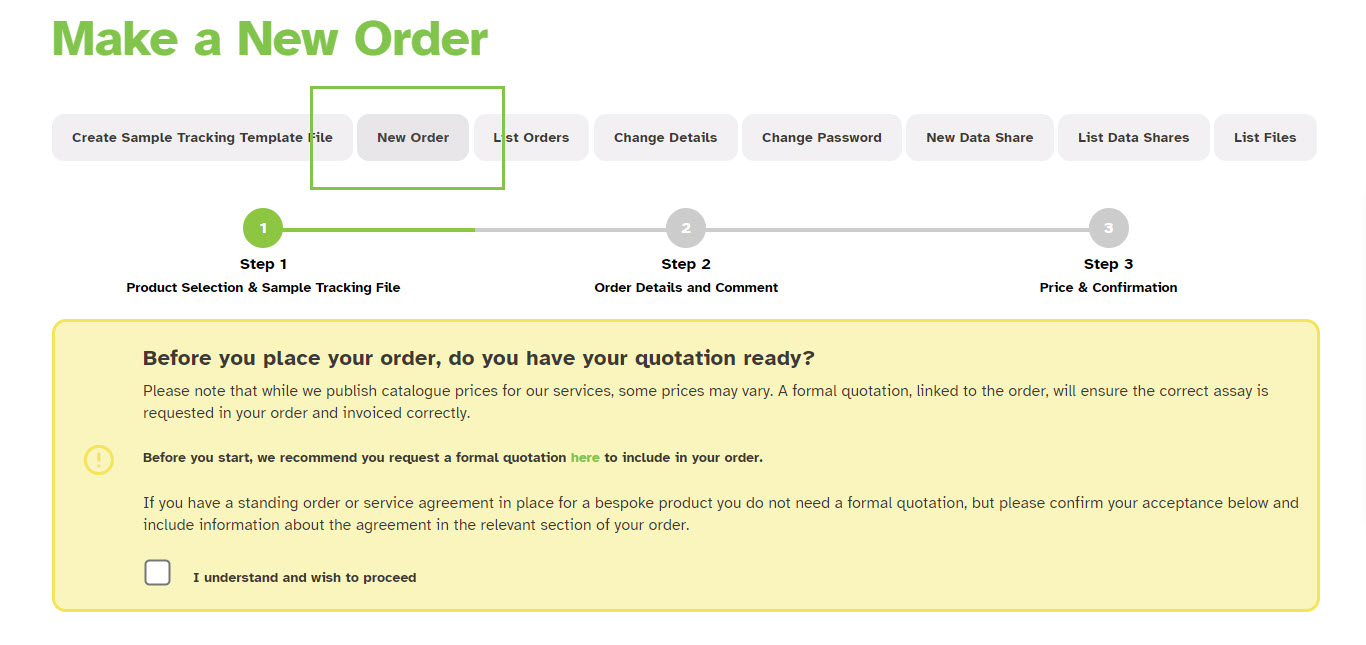 Step 3: Select your organism and product from the drop-down. If your organism isn't available, please contact us. The product is the DArT service you wish to order. At this step you also need to upload your sample tracking file.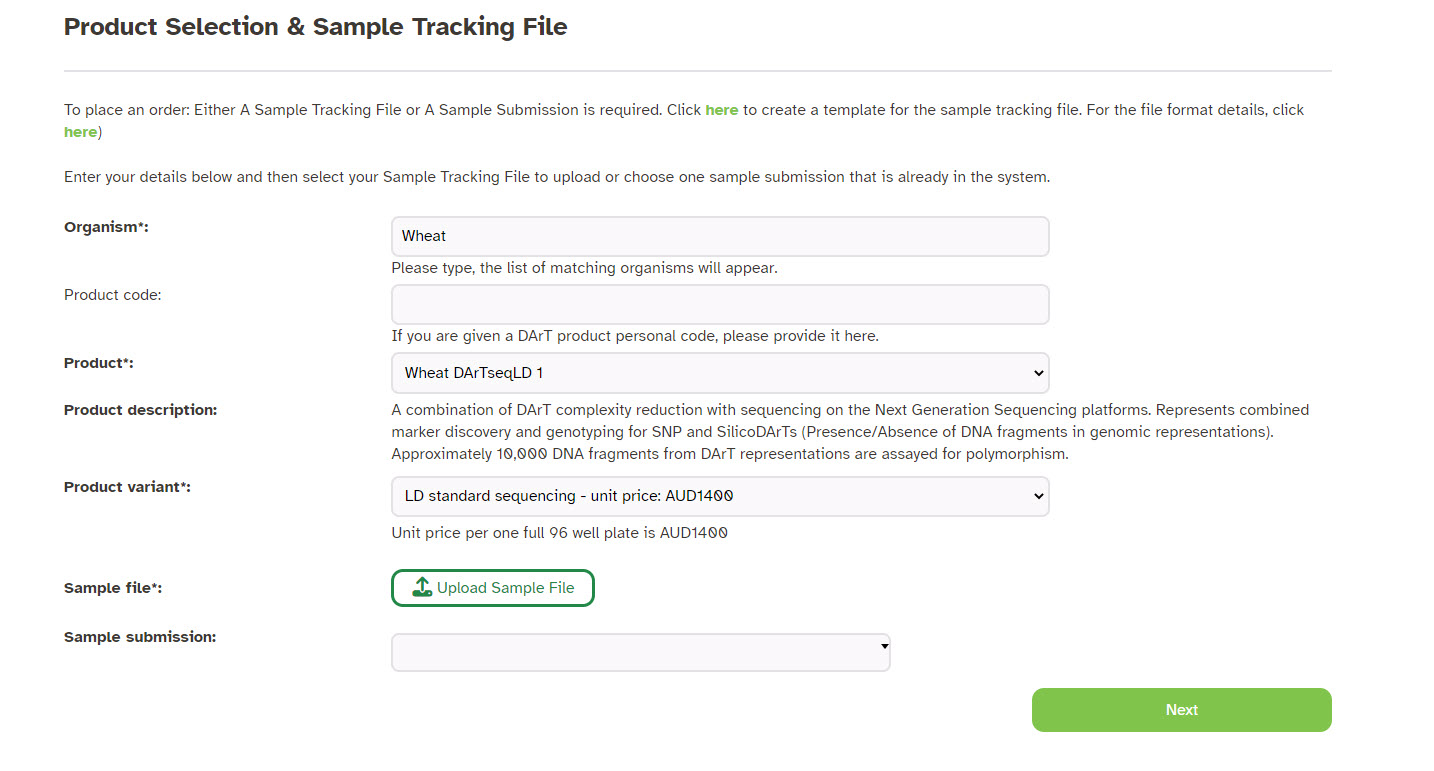 Step 4: Provide your order details. At this step you will need to provide:
Confirmation if you need raw data (fastq). Please note additional fees apply for data provision.
A description of your project. This helps us understand your goals and research efforts.
The type of samples/tissues you are sending
Confirmation if we can conduct special DNA purification if your samples fail quality control
Any previous orders you wish to be used for co-analyses
Your preferred format for SNP data
Any information relating to a service agreements or standing order
You currency for invoicing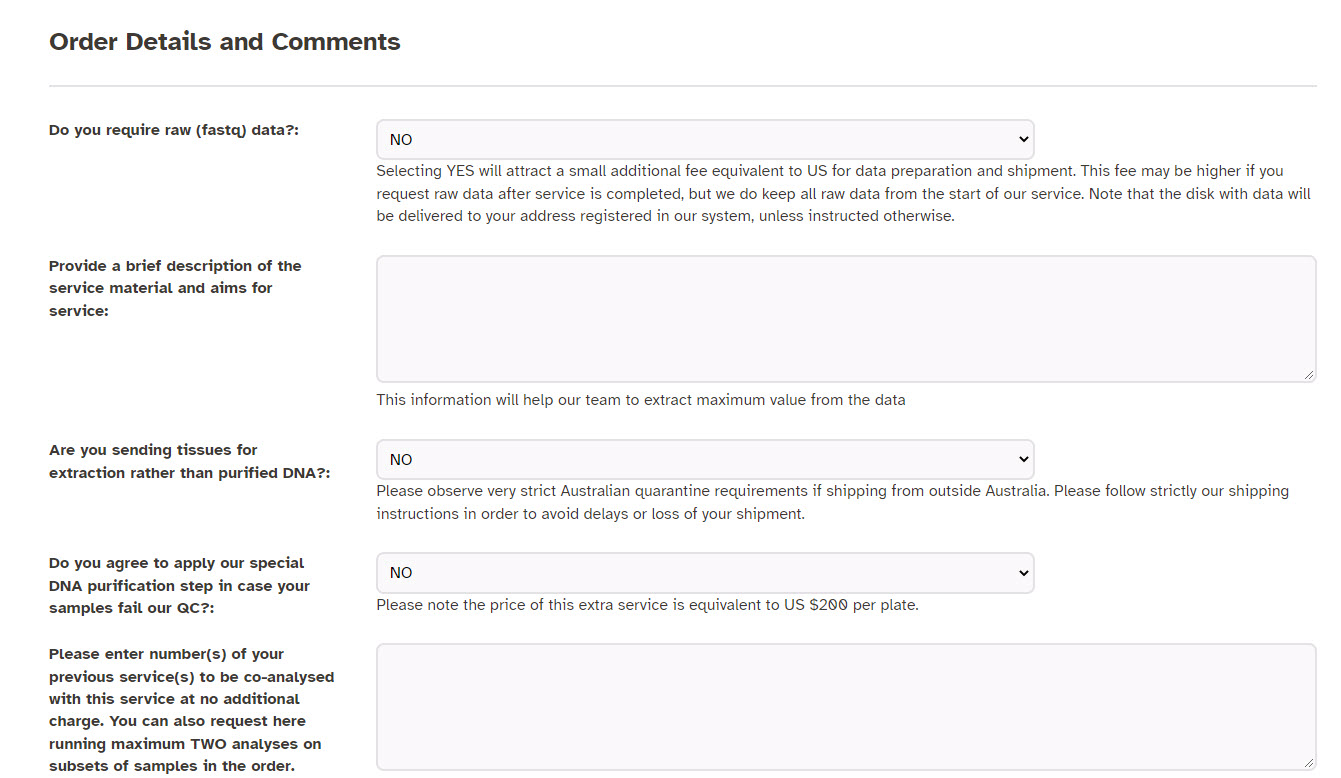 Do you need raw data or co-analysis?
If yes, you will need to specify this when ordering online.
Step 5: Order confirmation. At this step you need to:
Pricing and quotations
While we publish catalogue prices for our services, some prices vary. A formal quotation, linked to the order, will ensure the correct assay is requested and the correct amount of money, in the right currency, is invoiced. Find out how to link your quotation to your order. If you have a standing order or service agreement you many not need a quotation.
Once you've placed your order you will receive an email confirming your order has been placed and you will need to ship your samples to us and notify us once you've shipped your samples.
---
Was this article helpful?
---
What's Next